Jessica Riddell
Designing for Hope University: The Award-Winning Educator Series with Susie Andrews
Hello lovely humans and welcome to Hope University Project. Through curiosity and conversation, this project explores how we can create resilient systems so that individuals don't have to be. In the Hope University Project, we're figuring out the design principles to take the pressure off individuals and create systems where humans can be hopeful and flourishing full beings. I'm your host Dr. Jessica Riddell and in today's conversation, we will be talking to award-winning educational leader, teacher, and Hope Warrior Dr. Susie Andrews.
Jessica:
Dr. Susie Andrews is an associate professor in East Asian Religions at Mount Allison University, and is a scholar of narrative, unpacking the importance of how we tell, and re-tell stories. Speaking of stories, Susie is currently working with colleagues at Playschool Inc., a designated early learning center, and Salem Elementary School both in Sackville New Brunswick, to better understand how books available to children reflect their identities and their communities. She's also got a new project called picture books for radical compassion, funded by two non-profits that support traditions of Buddhist study. An innovative educator, Susie engages students by having them work with Play-Doh in class by building models out of cardboard boxes and doing a ton of hands-on, playful, thoughtful collaborations. As it says on her official Mount Allison website, Dr. Andrews delights in co-creating opportunities for the individuals in her courses to learn through reflection on doing. In 2021, Dr. Andrews received the Herbert and Leota Tucker Teaching Award, which is Mount Allison's highest recognition for teaching excellence. Susie, thank you so much for being our first-ever guest and thought partner on this series.
Susie:
Thank you so much for having me. I am so lucky to be here with you
Jessica:
We are so lucky to have you and I'm so excited to talk with you about the many things that you do and that inspire you. But I think first maybe could you tell us just a little bit about your story and how you got here?
Susie:
That's a really beautiful question.
And, it's one I answer very differently today than I would have 12 months ago or 10 years ago when I had my first position teaching in a university. The reason my answer is so different is that 10 years ago I thought I had to be a particular type of human to be a university professor, and 1 year ago being a professor was actually very different for me than it is even now.
Reflecting on "how did you get to be where you are Susie?," I would say that it began at my home as a child. I had incredibly patient parents. They would, as best as you can in a home with more than one human, create these opportunities for me to be imaginative and to spend hours upon hours upon hours living in these imaginary educational environments. Not a word of a lie, when I was a little person I spent much of my time with little people like my Fisher-Price figurines, and unicorns, and stuffed animals and all of them were members of a first grade class or sometimes it was the gymnastics studio. They were participating in these beautiful learning spaces. So when I think about how it is that I've ended up here as a teacher and scholar, you know, how I've continued, how I've stayed nourished in this beautiful spot, it is because a lot of the things I loved about my living room, my bedroom, my whole house as a child, are still the things I'm doing now with my students and my colleagues at Mount Allison University or Sackville Playschool Inc., or the public library, or Salem Elementary School. My journey to undergraduate teaching began in early childhood with a genuine love of learning that has remained a constant in my life for more than 40 years.
Jessica:
I love that. I'm curious: what did you teach your Fisher-Price characters and your unicorns? What was on what was on the syllabus?
Susie:
I am not the same teacher today that I was when I was six. I can say I've grown and changed, which is very gratifying. I have the same delight in learning with humans. As a child in my imaginary classrooms I was a little bit more "sage on the stage", you know what I'm saying? My first grade teachers in the worlds I created, they told people what to do a lot, and they had a particular vision for where people should be and they choreographed the routines. That feels different from my classroom now, but today at Mount Allison University I continue to delight in learning, and fostering environments in which people can be curious together, much as I did as a small child.
Jessica:
As a six-year-old, it makes sense that you reproduced the systems within which you operated; if there was a system of "sage of the stage" rather than "guide on the side", you're going to reproduce those without the kind of critical reflection that we have in our later journeys.
Susie:
I had never realized that to be honest, until we spoke right here, right now. Imagining educational environments, I perhaps imitated my gymnastics coach when I was a young person. I reproduced what I saw and so it's kind of interesting to think, what other learning experiences and relationships helped me become the rather different educator I am today.
Jessica:
Picking up on that, and on your Mount Allison bio about "working with students in co-design to learn through reflections on doing": you just reflected so eloquently on what do you love -- you love fostering these spaces that are animated and that are curious, that are multidimensional. When did you realize that critical reflection on what you love unlocked a whole new world, and a whole new classroom for you and for others?
Susie:
I have two answers to that really good question. One is about reflection, and one is about multidimensional learning spaces.
The first thing is about reflection as a practice, and I'm learning that from experts like Rebecca Leaman, at Mount Allison University, Leslie Shumka in our Community Engaged Learning program, and a former colleague and friend, Sandy MacIver, who are teaching me how to practice reflection, and how to guide others in reflective practice in classrooms. More and more, I'm coming to appreciate that reflection is critical for recognizing how our activities (designing a learning invitation, say, or cataloguing a preschool library) fostered growth. My colleagues and the humans in my courses are helping me appreciate how reflection allows us to imagine actions we can take to grow in the future.
Reflection in relatively new for me. When I think about what I am fantastic at, and what my superpower is, my superpower is finding joy in that growing and curiosity and messiness. Maybe there's something about exhaustion and nourishment, I don't know if you have found this, it is exhausting to try and be someone else. There is something nourishing about breathing deep and thinking, "what are the ways that I'm a little bit unusual, and fed and energized.?" I am really good with Play-Doh and stories and messiness and each time that I've moved closer to that, I've been more able to give generously to others. Now in the opposite direction, when I've tried to look like a professor, phew, it gets a little tiring.
Jessica:
One of the things that resonated with me when you said "I'm really good with Play-Doh", I heard 'Playdough' as 'Plato', who says "an unexamined life isn't worth living." You are putting the 'Plato' in 'Play-Doh'. You're doing that reflection and building and joy, and the language that you just used, "this is the great unfolding," offers us a lesson that you have to learn over time, that you have to come back to and the universe asked you to learn it in different ways. Is one of the lessons of the Universe around Being Yourself -- and being your wonderful self in all of its parts and all of its unified or undivided being, which is what Parker Palmer talks about in The Courage to Teach. You've just talked about what you love, through Plato and Play-Doh, and the love is the great unfolding or the great journey of learning over time, that it is iterative but not repetitive.
Susie:
Beautiful! Yes! One of the things I enjoy about being in the university learning space with others, some of whom are professors, some of whom are earning credits for a course, is this chance to sit with, stand with, and craft with humans who are doing the very same growing, knowing, reaching, reflecting, failing. Just being able to, if at all possible, make all of these humans feel welcome to do that, to be in that process together. This is what I love, this is truly what matters to me.
Jessica:
This makes you remarkable. Those are the ideals of a university, the values that we talk about but often we fail (as systems and as individuals) to anchor that in practice. We see so many professors, academics, scholars, and students who are compartmentalizing their lives, or dividing themselves into spaces because they can't, or won't, or don't feel brave and courageous to be vulnerable and messy. I think that there is the gap between what we say we do, and what we actually create as a system. I think that it's our life's work to make that gap smaller and to bring all the pieces and fragments back into alignment.
Susie:
I have not had a way to understand how it is meaningful for me to be a part of that shift until now. I care about making those kinds of changes because when there's a gap, it hurts. There is healing and rethinking these systems.
Jessica:
There is grief in the gap. Sitting in that grief and marking it, and making it visible, and inviting it into conversation is essential for us to heal. I think that that goes into the next question that I have for you, which is; what keeps you up at night? Does the gap keep you up at night? Does it get you out of bed in the morning? Are those two different things? We're talking about reflection, but the shadow value of reflection is rumination, or perseverating on something. Do you have a kind of Hope "slash" despair that is keeping you up at night, or getting you out of bed in the morning?
Susie:
Well, if I'm being honest, something that keeps me up at night that I'm not proud of is that I really struggle with conflict, misunderstanding, community, and heart. My observation is that it's hard to learn how to be together on university campuses, and that it's particularly hard to do with the COVID-19 pandemic. As university faculty and staff we often spend decades together. We're so lucky to work with students because they are new members of our community each year and they come in and remake us. Universities are places where we spend some of the most important times of our lives with each other. For me, one of the things that keeps me up at night is regrets about mistakes, worries about misunderstandings, a lack of clarity about how to be okay with the bumps that come with humans being together. That is partly individual, and it's also about the ways we create universities to allow for different kinds of ways of being together. One of the ways that universities work is that we have offices, we have these fancy offices and we're in them doing important and valuable work, we need these spaces. However, it's not a layout where you get a lot of chances, particularly with the pandemic, to be together and to recognize each other's hearts and humanity and that's really, I think, where misunderstandings are resolved. I wonder what would happen if there were more spaces to be together and more time set aside to value the humanness of the faculty, humans who are employed as professors, folks who are employed as custodians, humans who work in the registrar's offices. What would happen if there were more spaces to untangle things. I stay up at night worrying about those tangles, and if I said something wrong in a fancy meeting. I wonder what would happen if there were more 'untangling spaces', because we're in this for a long time.
Jessica:
You use the word 'wonder' and I would like to drill down on that a little. I love the word 'wonder' as a lovely sibling of curiosity. Wonder takes us to the edge of our unknowing and asks us to stand on the edge and look at something that we don't have a framework for understanding immediately. Wonder asks you to peek over the edge at spaces that are unknown or unknowable to us. I'm wondering about this in relation to Hope University: we talked about the gap, we talked about the grief that inhabits the gap, but also the possibilities. With that said, I wonder, if you could build Hope University and you stand on the edge of the unknown and the radicalness of possibility, what would it look like for you?
Susie:
I would like to make clear that at first I misunderstood. I thought that Hope University would have to be a "where". Though it needn't be a particular space, it must come together sometimes though. For me, if I was the boss of Hope University it would be a process-oriented University. It's risky and imaginative and whenever possible, it comes together in particular locations, you know, at a particular campus. We must have time for coffee and laughing and observing, you know, silly things that happen in life around us, and awful things that are ever-present together.
Jessica:
Yes, inclusive, imaginative, safe and brave, inter- and trans- disciplinary, embedded in our communities, grounded in the land, grounded in creating things not for the purpose of mobilizing or instrumentalizing them but for the joy of creating and imagining. You said "if I was the boss of Hope University", so how would we govern Hope University? Would we have a boss?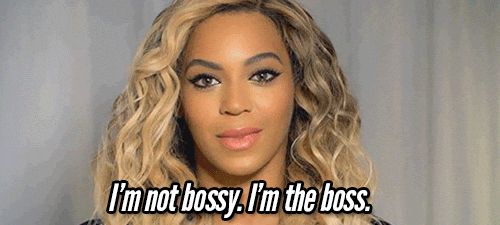 Susie:
No matter what comes to be, and how the future unfolds, in my Hope University there is a lot of pairing and squaring and sharing. The first thing we do when we come together is talk to our neighbours and if it's virtual then we go into those deeply uncomfortable breakout rooms and just talk through an issue with whoever is randomly in our group. Maybe I'm wrong about this, I haven't tried it, but the approach works fairly well in learning spaces, so imagine if it might work well in decision making spaces for folks who are educators. To be honest, Jessica, I don't know how you govern Hope University .
Jessica:
Susie, you just gave us a roadmap. Instead of having one space over here that is a classroom where we come together, we must do this in all our governance spaces where build a community, we talk about social norms, we build shared expectations, we co-design a syllabus, we design for compassion and consent, and we are flexible in the way in which we understand together how we go on this journey. What if we took those principles from the classroom and applied them to our board room, our senates, to our boards of governors, to all of our committees? We forget or fail to align the design principles of our classrooms when we go to govern these social institutions. Then we import all of these arbitrary concepts from the business world, like KPI's and ROI's. All of this language is alienating for people who are doing some heart and hope work because all of a sudden, they are now alienated; they know works in the classroom but it is not being deployed in other spaces where we co-design together.
Susie:
I feel like that is the kind of environment I would like to be a part of. I think for me, again to bring it back to our earlier discussion about the fancy offices we have, sometimes it's hard to know who else I'm learning with, who else I'm teaching with, who else I'm keeping this community going with. If it was possible to apply what happens in our learning spaces in our decision-making spaces, I would have a better sense of the community in which we're making choices. One thing I've noticed for me is that when we come to a meeting where we can only have a few speakers on the agenda, when I do get to hear from other people on my campus, I don't have a good sense of where they're coming from. I hope there are ways to foster community building in Hope University. Although I'm not sure how to govern, I am sure that at Hope University, there is more eating together, more time to understand one another.
Jessica:
Yes, and you've identified this in your answer to "what keeps you up at night?," but also in the ways in which you move forward, and that is making space for upscaling for difficult and candid conversations that sit in the discomfort, that say part of our hard work is to deeply respect and love one another as colleagues and collaborators, even in our differences. Because of our differences and because of the diverse perspectives we have, we can get to a point or a place of love. I was reading today this excerpt from Viktor Frankl, from A Man's Search for Meaning, and he said; "love is the only way to grasp another being in the innermost core of their personality, so no one can become fully aware of the very essence of another human being unless they love them." This is not a romantic love; this is a love of, "I see you, I see your Humanity, I recognize your sovereignty of self, and I love you for the space that you occupy." I wonder, love seems to be animating as a thread in your work, your leadership, your joy, your creation of classrooms: would you identify that as a thread?
Susie:
A good fortune that I am aware of is that I feel valued as an educator at Mount Allison. I feel valued in so many ways here. If I could say why I wake up every day as a teacher, it's because I have a really beautiful opportunity to welcome every human I learn with by name and to let them know that I am deeply grateful for the chance be a human alongside each and everyone of them. I suppose if the humans in my courses could only learn one thing I hope it might be it's that they are seen and loved.
Jessica:
I have the great honour this week of sending emails to people to write reference letters for you for a dossier you are putting together and I have to tell you of the Susie tsunami of love in the overwhelming volume of emails responding to my request. Emails from incredible humans from all over the world, from all walks of life, from elementary school teachers to scholars, to former students to bookstore owners, to everything in between, all saying thank you for giving them the privilege to speak about how profoundly transformative Dr.Andrews has been in their lives. That kind of love is felt, it is shared, it is reciprocal and it grows. The more you love and are beloved, the more it grows and so that is a legacy four yourself that you have already created. It is something that you have put into the world with deep generosity that has created generative future-facing spaces and it's a privilege to see that and to be a little part of that tsunami of 'Susie love.'
Jessica:
When I look at all the projects that you are engaged in, I'm reminded of a concept one of my friends and colleagues Dr. Heather Lawford talks about: she has this concept of generativity which is often just given to people in their later lives. You're getting older, you're looking to leave your legacy, you're looking to donate, you're looking to endow, you're looking to have something that lives behind you. Her argument is that this is not just for old people; there is deep generative energy from young humans and we need to create and study and share generativity in youth because that is the way to hope. It is the way to create something for somebody knowing you will never benefit from it yourself. I look at Picture Books for Radical Compassion and I look at Playschool Inc., and I look at your work with Salem Elementary school: you go with your students into these spaces as deeply generous but it's also incredibly generative. Could you talk a little bit about it?
Susie:
Talking about generativity and about growing even after you go, things that will continue to unfold without you being there, one project that comes to mind is "Thinking Inside the Box," which I created with Allison Butcher and Crystal Allen at Sackville Playschool Inc., and Brianne Arsenault from Salem Elementary School. We came up with the idea as a way to collaborate between our classrooms to learn together while apart (because of Covid 19-related restrictions). Each box is a learning invitation. In each box, Mount Allison University students made a picture book-focused learning invitation related to events in the Canadian calendar (such as Lunar New Year) for use by the students in a first grade or preschool classes. The Mount Allison University students make these boxes­–which include crafts, books, music­–and then they send them off to be used by the little ones, and don't get to see their work in-use. They are creating these opportunities for other humans and although they don't get to see what comes to be they know it matters. Last month was Diwali and we had an expert exchange in which my Mount Allison students met the preschoolers and Happy Diwali authors Courtney Pippin-Mathur and Sanyukta Mathur. It was extraordinary. And part of the learning invitation went a little bit sideways. The Mount Allison University students designed a light activity and the preschool students began opening their eyes up and sticking lights in them, poking other people, burying lights into the ground. It was messy, but such a success, because we were using our creativity and imagination muscles. We learned that the way that 3- and 4-year olds work together is different than how we do as 22 or 43 year olds.
The one thing I'm realizing is we have yet to receive learning invitations from the pre-school, for them to design learning invitations for us. Re-designing the course I wonder what would happen if the preschoolers and first graders were to create learning invitations for the university students?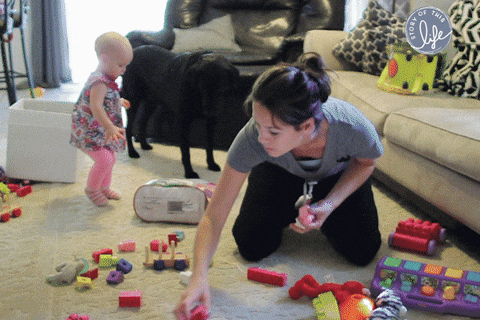 Jessica:
I love that you just showed the 22 year olds that they can go in with a plan, they can go in with "sage on the stage", they could be your 6 year old with the unicorns and Fisher Price figurines. But the most magical things happen when you design and it gets thrown away, and then the real work begins. Sitting in the discomfort or messiness of wonder and imagination, alongside humans who think radically different than you. That feels very full circle with the "sage on the stage" as opposed to "guide on the side" moment.
I joke that the title of my autobiography would be "It seemed like a good idea at the time." I set off with this great idea, and suddenly it all goes messy. You have to dust yourself off. Failure is part of that process. You have to connect with yourself and say "okay this is joy, this is learning, I can keep going in a different direction on the same journey." I think that's at the heart of Hope University, it has to be messy, safe and brave, and it has to be rewarding risk and it has to be rewarding a creative genesis that you can't plan for in advance. You can design for, but you can't script it.
Jessica:
This interview has been a wonder and delight, I just want to ask you if you had any questions you would like to ask yourself?
Susie:
Yes, I just have one question to ask. I was thinking about pace and speed today, how do we slow down and when do we speed up? I am always being told to "slow down" and it got me thinking about how Hope University is going to be paced? How do you think speed and pace will be figured into Hope University?
Jessica:
That is one of the lessons of the Universe that I have to learn and relearn. So I am not an expert in this. I have to pair myself with humans who work at different paces, who trust me enough to be able to say, you need to circle back and fill in the blanks that you've skipped over. I do that with my Maple League colleagues, my students, and with my collaborators on other projects. There is also the danger of burn out when you are going so fast and so far, and making decisions in the moment.
"The times are urgent; let us slow down. Slowing down is losing our way—not a human capacity or human capability. It is the invitations that are now in the world-at-large, inviting us to listen deeply, to be keen, to be fresh, to be quick with our heels, to follow the sights and sounds and smells of the world."
— DR. BAYO AKOMOLAFE
They are identifying the importance of pace. In Hope University, it is important to surround ourselves with people that work at different paces, to make time to sit in those decision making moments.
Susie:
It gives me great confidence in the future of Hope University that it will be a place with folks that go at all different paces.
Jessica:
Susie, thank you so much for joining us. I had high hopes for our first conversation and you exceeded them all. You were incredibly generous, you model trust and vulnerability and an openness to talk about 'the great unfolding'. You are at Hope University already, and you are building something remarkable. Sometimes despite the conditions in which you work, within the systems that we have inherited but with the knowledge and the frameworks, we can challenge the actual in the name of the possible with Hope University. So thank you so much.
Susie:
Thank you so much.